Science
To reduce algae blooms and dead zones, we need a strategy for agricultural pollution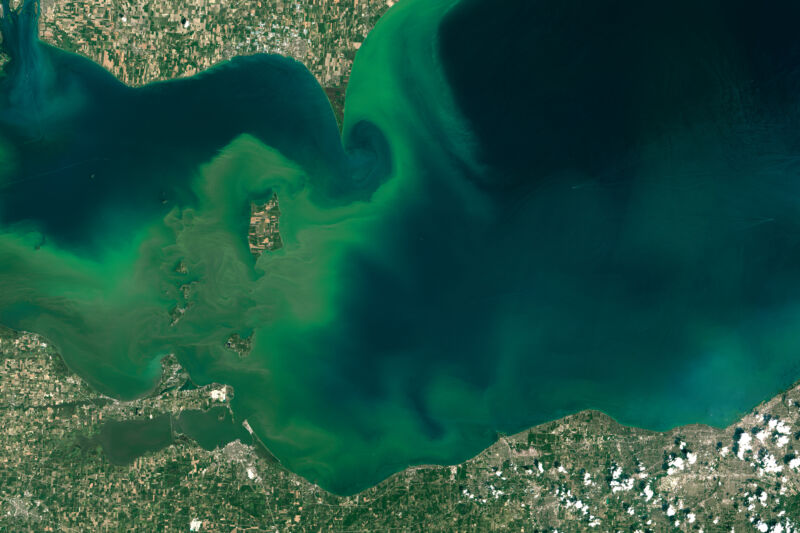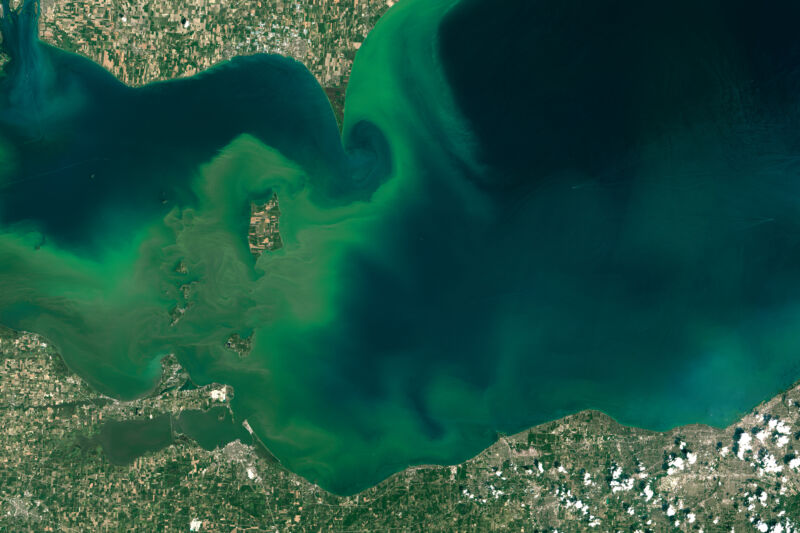 Midsummer is the time to forecast the size of this year's "dead zones" and algal blooms in major lakes and bays. Will the Gulf of Mexico dead zone be the size of New Jersey, or just as big as Connecticut? Will the Lake Erie bloom turn into a human health crisis or just ravage the coastal economy?
We are scientists who have spent nearly 50 years figuring out what causes dead zones and what it will take to revive them and reduce the risk of toxic blooms of algae. Researchers can predict these events fairly well and have calculated the reductions in nitrogen and phosphorus pollution needed to reduce them.
These goals are now spelled out in formal government commitments to clean up Lake Erie, the Bay and the Chesapeake Bay. From 2005 to 2015, farmers and landowners nationwide received $30 billion to support conservation, including practices designed to reduce water pollution, and $60 billion more to be achieved between 2019 and 2028. are determined for.
But these efforts have fallen short, mainly because controls on nutrient pollution from agriculture are weak and ineffective. In our view, there is no dearth of solutions to this problem. What is needed is technological innovation and strong political will.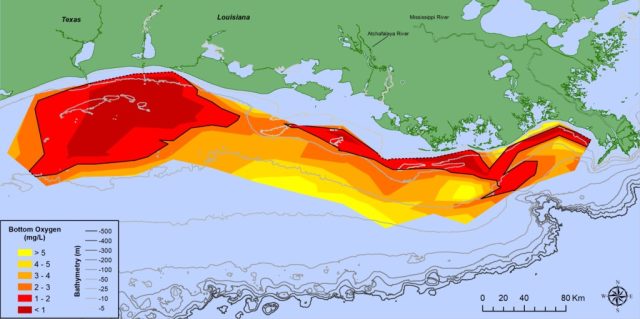 Problems return to Lake Erie
State and federal agencies have known since the 1970s that overloading lakes and bays with nutrients produces huge blooms of algae. When algae die and decompose, they deplete the oxygen in the water, creating dead zones that cannot support aquatic life. But in each of these "big three" water bodies, efforts to curb nutrient pollution have been slow and stalled.
The US, Canada, and cities around Lake Erie began working in 1972 to reduce phosphorus pollution in the lake from household and industrial waste. Water quality rapidly improved, dead zones shrunk, and harmful algal blooms decreased.
But in the mid-1990s crises of low-oxygen water and sometimes toxic algae reappeared. This time, the source was mostly runoff from farm soil saturated with phosphorus from repeated use of fertilizer and manure. Climate change made matters worse: Warmer water holds less oxygen and causes the rapid growth of algae.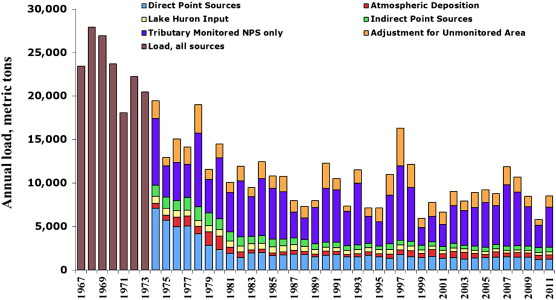 Slow progress in the Chesapeake Bay
Nitrogen and phosphorus reach the Chesapeake Bay from sources including wastewater treatment plants; air pollution emitters, such as factories and cars; and runoff from urban, suburban and agricultural land. In 1987 the federal government and the states surrounding the Gulf agreed to reduce these flows by 40 percent by the year 2000 to restore water quality. But this effort relied on voluntary action and failed to make much progress.
In 2010 states and the US Environmental Protection Agency entered into a legally binding commitment to reduce pollutant loads below the set maximum levels needed to restore water quality. If states make insufficient progress, the EPA may limit or revoke their permitting authority, and states may lose federal funding.
Nitrogen and phosphorus pollution has mainly been reduced by tightening permit requirements and upgrading wastewater treatment plants. Air pollution controls for power plants and vehicles have also reduced nitrogen reaching the Gulf. Water quality has improved, and the annual dead zone has shrunk marginally.
But with the commitment's 2025 deadline, the nitrogen load has dropped to less than 50 percent of the target amount, phosphorus to less than 64 percent. Much of the remaining pollution comes from farm runoff and urban storm water. Intensive agriculture in rural areas and sprawl in urban areas counteract other cleanup efforts.